ENCODER/MODULATOR/UP-CONVERTER

ENCODER/MODULATOR/UP-CONVERTER
H264-Encoder The new H.264 Encoder is designed for the transmission of high-resolution picture data, especially for HD-TV applications.The encoder is extremely economical with 3 W power consumption at the maximum.Supported formats are HD (1920×1080px) andSD (PAL, NTSC) with netto data rates from 1,5 Mbit/s to 31 Mbit/s.Included in this data rate is a stereo audio channel between 32kbit and 384kbit.The encoder board outputs a transport stream to a 8 bit wide TS interface with clock and frame sync signal.The video input can be chosen between YPbPr, CVBS and HDMI; the picture resolution is up to 1080p@60Hz.The H.264 encoder can be operated autonomously.Power supply is 5V.
 
MODULATOR
Modulator for DVB-S, -S2, are also possible. Owing to the I/Q modulator, the signal output is modulated directly on transmission frequency.
For more video channels, a multiplexer can be connected directly to one or both transport stream inputs. Thus construct an Ethernet bridge.
All relevant settings can be changed in the menu while the Modulator is running; rebooting is not necessary. You can change settings using the keyboard
UP-CONVERTER
| | |
| --- | --- |
| Frequency range (IF) | 950 … 1700 MHz |
| Frequency range (RF) | 13750 … 14500 MHz |
| LO frequency | 12800 MHz |
| LO accuracy @ 18 °C | +/- 2 ppm |
| LO frequency stability | +/- 3 ppm |
| Phase noise @ 1kHz | typ. -75 dBc/Hz |
| Phase noise @ 10 kHz | typ. -79 dBc/Hz |
| Phase noise @ 100 kHz | typ. -105 dBc/Hz |
| Image rejection | typ. 80 dB |
| Gain | typ. 22 dB |
| Maximum input power | max. 5 mW (+7 dBm) |
| Output power (P1dB) | typ. 200 mW (+23 dBm) |
| Output power (COFDM) | 25 … 50 mW |
| Maximum case temperature | +55 °C |
| Supply voltage | +12 … +14 V DC |
| Current consumption | typ. 850 mA |
| Reference frequency input | 10 MHz / 2 … 10 mW |
| Input connector / impedance | SMA-female, 50 ohms |
| Ref. input con. / impedance | SMA-female, 50 ohms |
| Output connector / impedance | SMA-female, 50 ohms |
| Case | milled aluminium |
POWER SUPPLY
Features: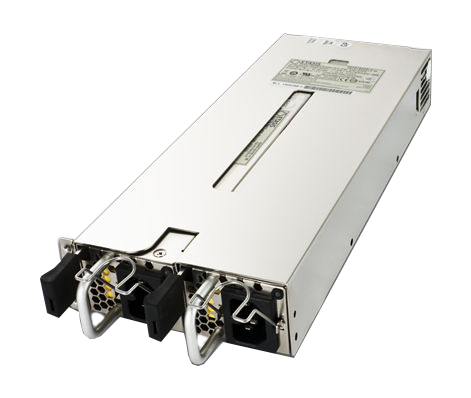 1U Slim (ERP1U) Form Factor
200W Outputs
Max. 85% Power Efficiency
PMBus Support
1+1 Redundancy / Load Sharing
-10~60℃ Working Temperature
General Specifications :
Input Range: 100 to 240 VAC, +/-10%
Power Factor: ≧0.95 minimum
Efficiency: ≧80% @ 115VAC
Hold Up Time: 18ms @ 80% Load
Short Circuit Protection
Over Current Protection
Over Voltage Protection
No load Operation
Over Temperature Protection
MTBF >100,000 Hours@25℃
Operating Temperature: 0 to 50 ℃
Operating Humidity: 20 to 90 %
EMI/RFI: CE, FCC class B
Safety: UL, CB, TUV, CCC, BSMI
Regulation, Ripple & Noise:
| | | | | | |
| --- | --- | --- | --- | --- | --- |
| Output | +3.3V | +5V | +12V | -12V | +5Vsb |
| Load Regulation | ± 5% | ± 5% | ± 5% | ± 5% | ± 5% |
| Line Regulation | ± 1% | ± 1% | ± 1% | ± 1% | ± 1% |
| Ripple & Noise | 50mV | 50mV | 120mV | 120mV | 60mV |
Input and Output Ratings:
Input
Output
Voltage
Frequency
Current
Load
+3.3V
+5V
+12V
-12V
-5V
+5Vsb
100-240 VAC
47-63 Hz
3-1.5A
Max. Load
20A
20A
16A
0.5A
–
2A
Min. Load
0.5A
0.5A
0.8A
0A
–
0A
NOTE:
The +3.3 &+5 Volt total outputs shall not exceed 120W.
Noise bandwidth is from DC to 20 MHz