X MIXER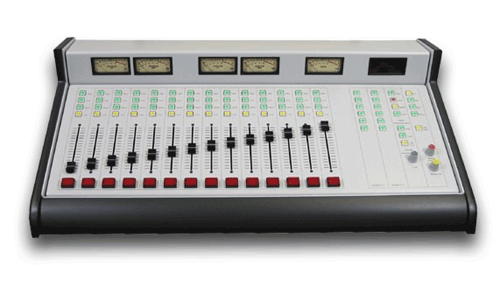 The Arrakis Xtreme-mixer is a powerful digital audio console that supports BOTH analog and digital sources.

Designed for professional level reliability, the console features multimillion operation switches, Penny & Giles slide faders, and LED illumination for all switches.

Installation is quick and easy with a clamshell design that just flips open and with strain relieved connectors. Most ICs are socketed for ease of replacement. The console features 3 mixing buses, stereo cue, monitoring for a control room and studio, and a powerful telephone interface for 'on air' talk shows and 'off-line' recording and communication.

With two models, the X-mixer is ideal for any size on air or production application.
[Best_Wordpress_Gallery id="1″ gal_title="X Mixer"]

Choose either 14 or 22 inputs

The X-mixer is rugged, reliable, attractive and full featured digital broadcast console. It is easy to install and service. Both analog and digital, it can be used with your current analog source equipment and yet support the digital equipment in your studio's future. LED lamps throughout, there will be no incandescent lamps to burn out. The power supply is an external regulated supply that is easy to replace.